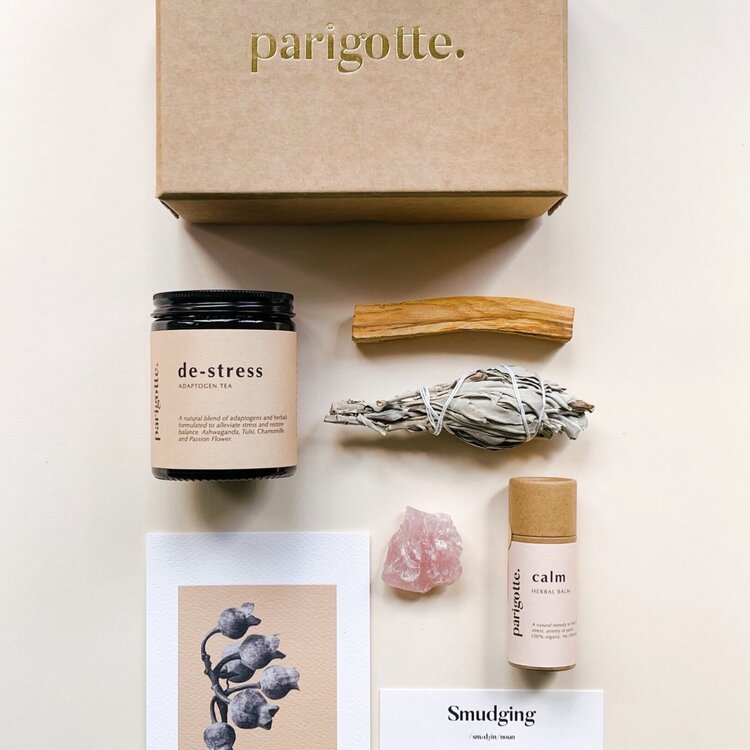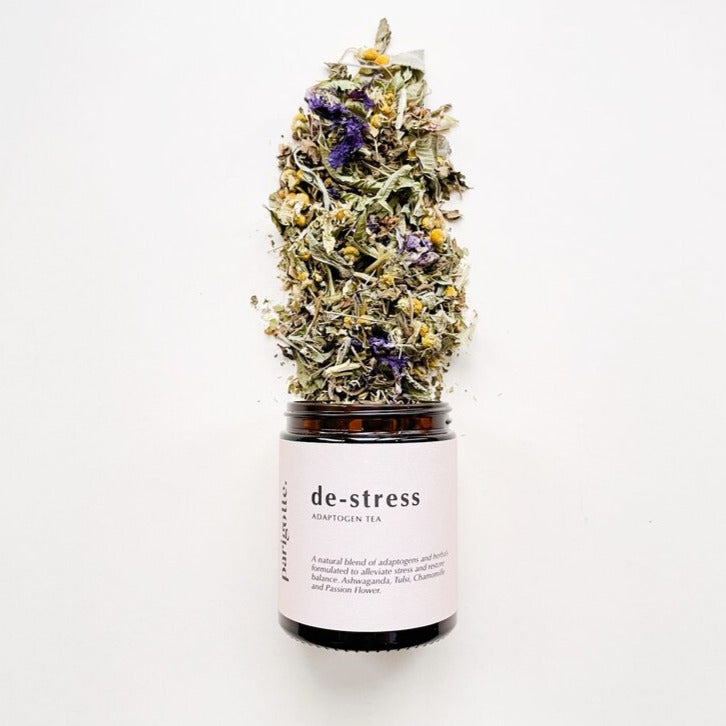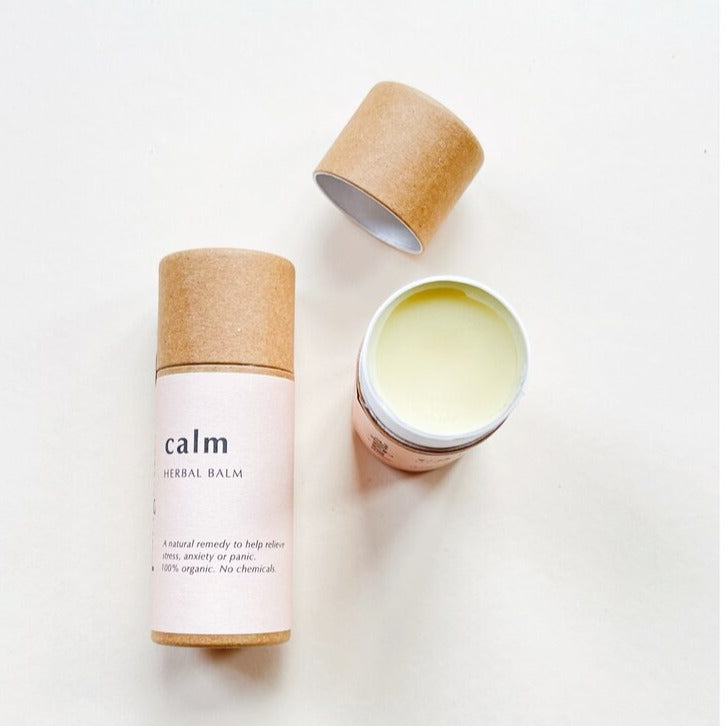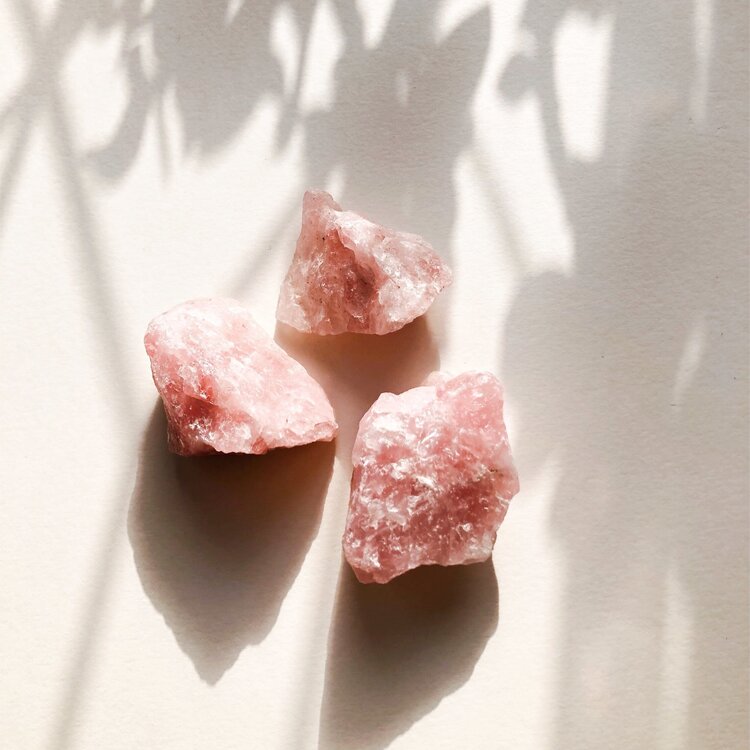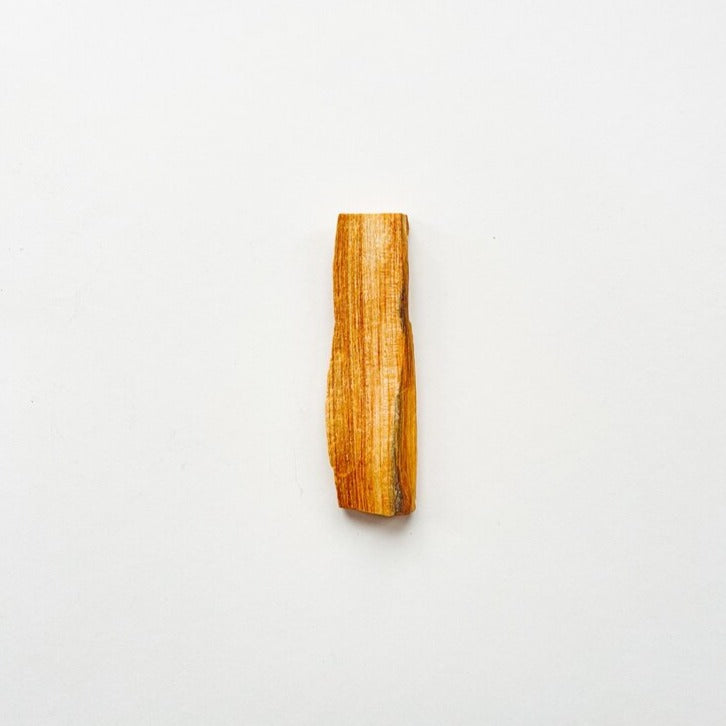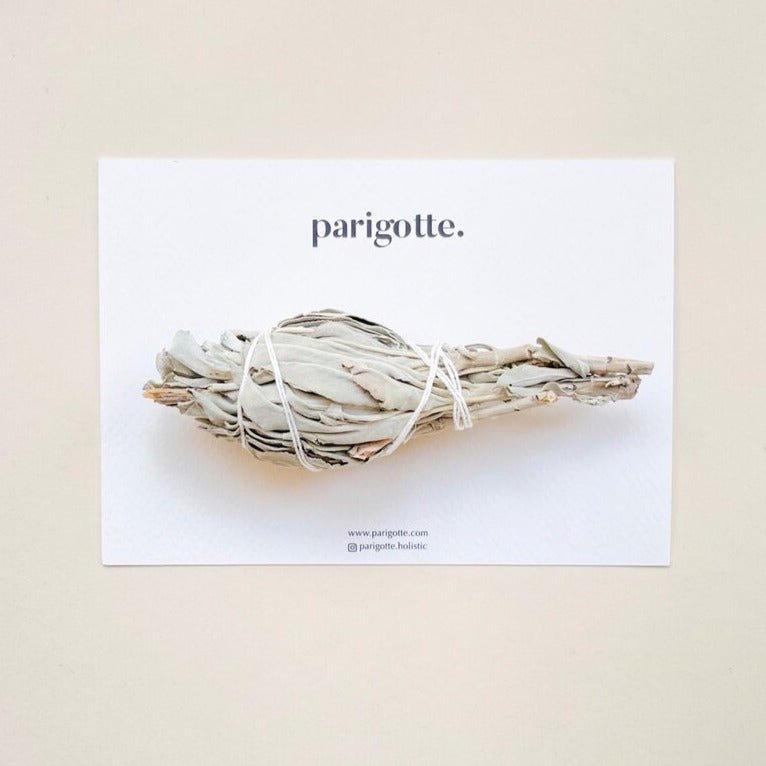 Relief stress and anxiety with our apothecary selection, made from the best natural therapeutic botanical ingredients.

This box offers all things Zen:
+ 1 De Stress / Adaptogen Tea
+ 1 Calm Aromatherapy Balm
+ 1 Californian White Sage Smudge Stick (approx. 11 cm long)
+ 1 AA grade Palo Santo Stick (approx. 10 cm long)
+ 1 Rose Quartz
De Stress – Adaptogen Tea
Our blend of adaptogens and herbals has been specifically formulated to help decrease stress and anxiety.
Ashwagandha is known to help balance hormones that contribute to anxiety, as well as helping to induce relaxation. Passionflower and Holy Basil are gentle sedative herbs that can help those suffering with anxiety. Lemon verbena and chamomile are sweet, sedative and soothing.
Naturally Caffeine Free - Gluten Free - Vegan
Net Weight: 20 grams
Ingredients: Ashwagandha*, Chamomile*, Tulsi (Holy Basil)*, Passion Flower*, Licorice Root*, Sage*, Verbena*. * Organic Ingredients
Calm – Aromatherapy Balm
A natural aromatherapy remedy to help relieve stress, anxiety or panic. Leave stress behind as you breathe in the soothing scents of lavender, chamomile and citrus.
No hidden nonsense: Made of 100% organic ingredients. No chemicals, No petroleum, No palm oil, No parabens, No preservatives, No alcohol, No artificial fragrances or mineral oils.
Handy Format: Fits easily into your handbag where it won't leak or spill. Always there when you need it the most.

100% green: label and push-up tube are FSC certified. Plastic free. Organic ingredients.
Handmade in England in small batches and never animal tested.
Ingredients: Prunus Dulcis (Almond) Oil*, Beeswax*, Butyrospermum Parkii (Shea) Butter*, Anthemis Nobilis (Roman Chamomile) Oil*, Lavendula Angustifolia (Lavender) Oil*, Citrus, Aurantium (Petit Grain) Oil*, Cinnamomum, Camphora (Ravintsara) Oil*, Vitamin E*. * Organic Ingredients
Dimensions: 27mm diameter x 83mm height
Net Weight: 30 grams
Raw Rose Quartz
Rose Quartz is one of the best crystals for healing anxiety.
This beautiful pink translucent stone radiates the frequency of pure, unconditional love.
Rose Quartz has a calming energy and helps to relieve you from stress and worry.
For the heart chakra. Charge under the moonlight.
1 Californian White Sage Smudge Stick
1 AA grade Palo Santo Stick (sustainably sourced in Peru)
Smudging is a ceremony tied to many indigenous cultures for purifying or cleansing the soul of negative thoughts of a person or place. It involves the burning of white sage and other sacred herbs or holy woods such as Palo Santo.
Burn the sage first to get rid of negative energies, then later burn the Palo Panto for new positive energy or as a natural incense.
Comes with instructions.
Stress Relief Box