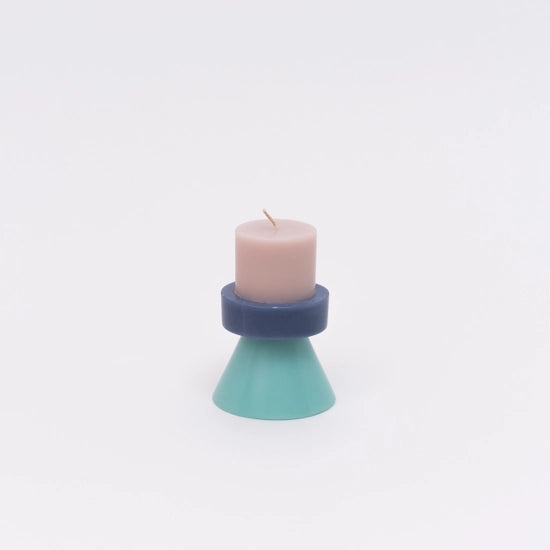 Colour - Nude / Powder Blue / Celeste
The colours of our Stack candles have been carefully chosen to create a playful combination. We are proud to say that all of the candles are individually hand poured by skilled Fair Trade artisans layer by layer to form the multi coloured effect. With the handmade nature, each candles will have a slightly finish adding to its individuality.
Burning Time: 20 hours approx.
100% Stearin Wax / Cotton Wick / Ecological Colour Dye / Paraffin Free
Stack Candles MINI - A