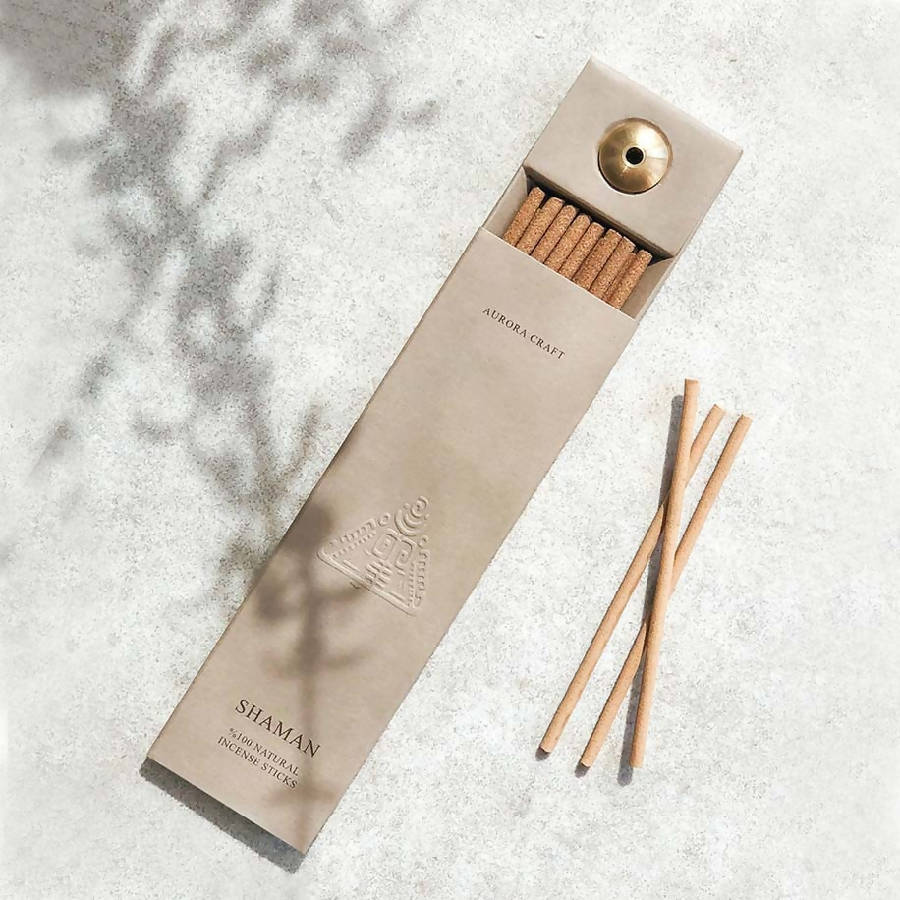 Shaman - Natural Incense Sticks (Palo Santo, Copal)
Shaman incense is a combination of Palo Santo wood and copal resin. It has a unique scent with notes of pine, mint and lemon. Palo Santo tree and copal resin have been used for healing and protection since ancient times. It renews the energy of your space. It harmoniously accompanies the prayer, meditation and yoga rituals. It is handmade from completely natural ingredients. It does not contain combustable chemicals or synthetic essences.
box contains 30 incense sticks and a brass incense holder. Each incense stick burns approximately 30 minutes. It is recommended to use the brass incense holder by removing it from the box and placing it on a plate with the flat part on the floor. For a comfortable flow and transformation of energy, lightly ventilate the area while using the incense.
Shaman - Natural Incense Sticks (Palo Santo, Copal)