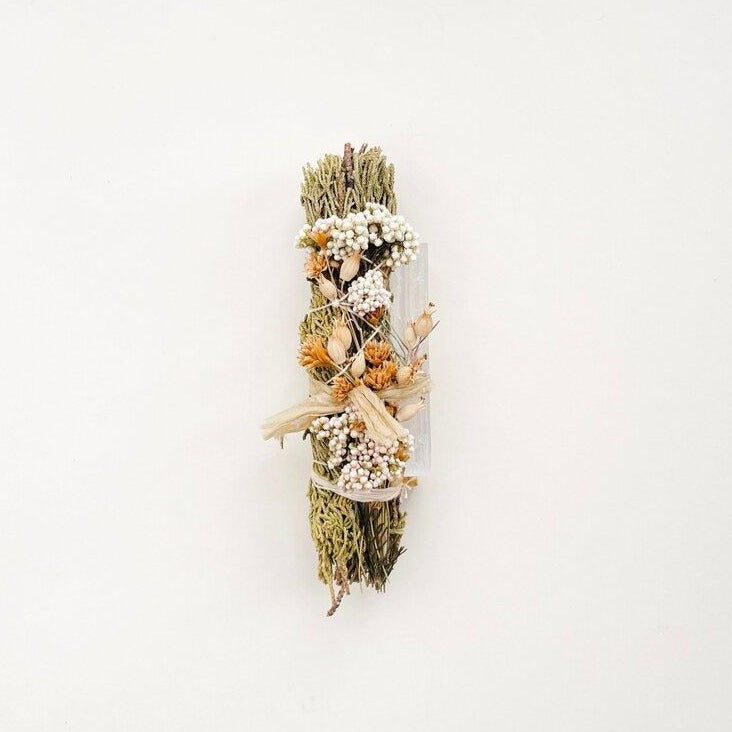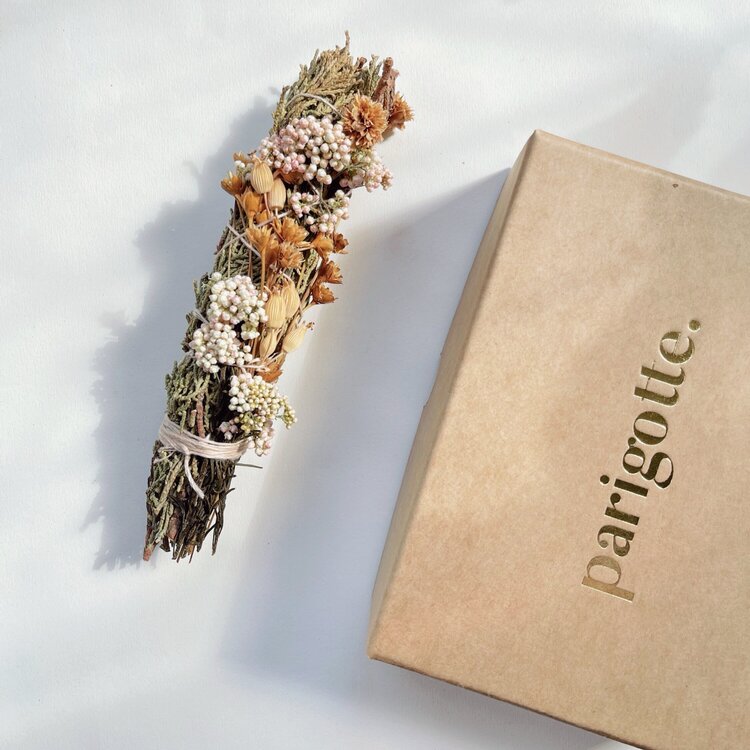 Large Juniper Smudge, Selenite and Dried Flowers
 A large Juniper smudge with dried flowers and selenite, hand-bound with love.
Juniper sage is great to use when you want to push the reset button. The best times to practice Juniper Smudging is when you are feeling energetically depleted, dull or unmotivated.
Traditionally, Juniper is used by many cultures to create a safe and sacred environment, and ward off negative influences.
Though burning juniper gives off only minimal visible smoke, this smoke is highly aromatic with a crisp lemony scent.  
Selenite is a powerful cleansing stone. It can be placed on a window sill where it remains charged by the sun and the moon.
Includes:
+ 1 Large Juniper Smudge (approx. 18cm)
+ White Selenite Crystal (approx. 10 cm)
+ Dried Flowers
This price includes 1 bundle.
Comes with instructions.
Large Juniper Smudge, Selenite and Dried Flowers