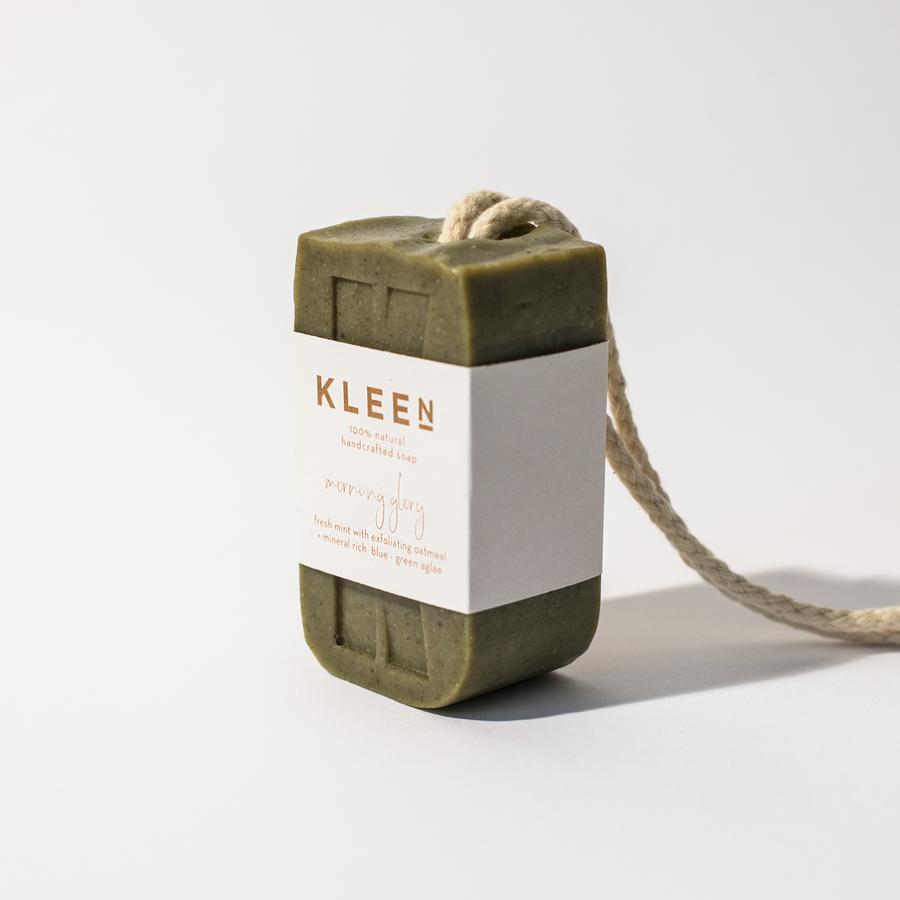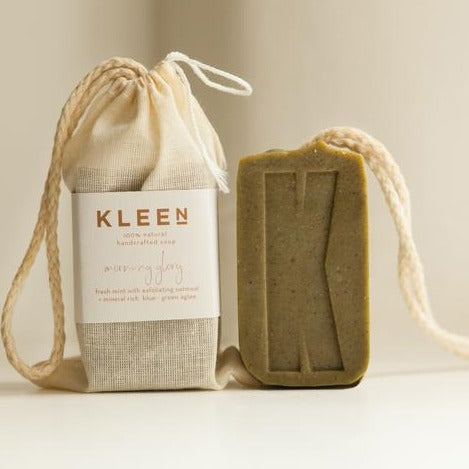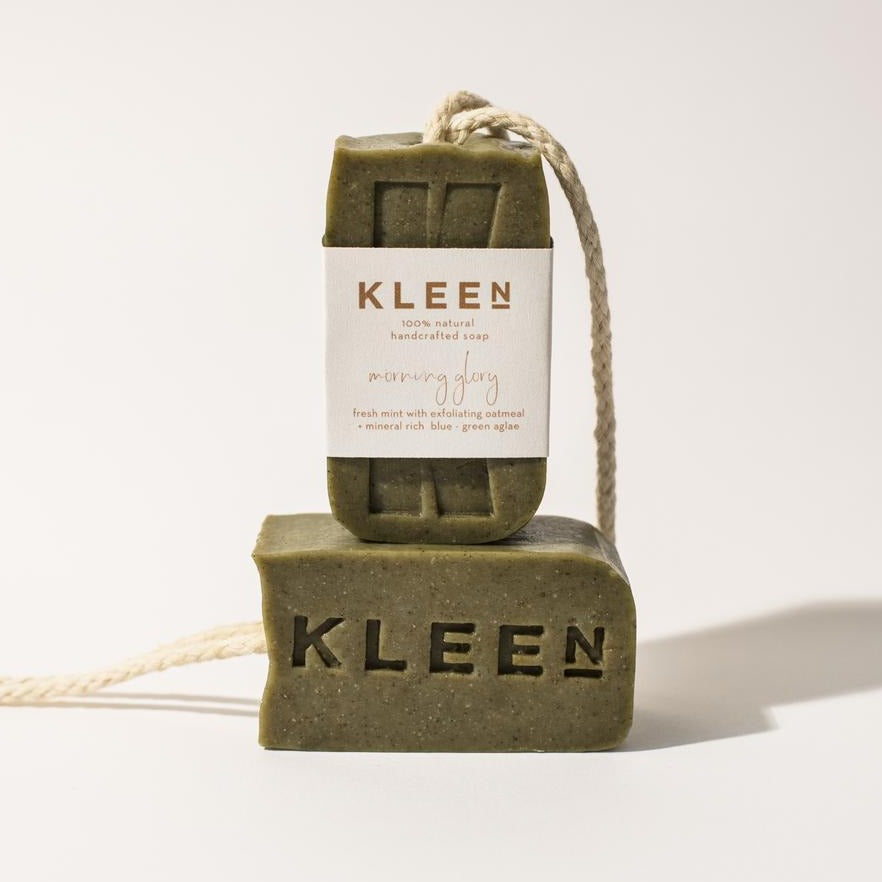 Naturally Minty Fresh Soap on a Rope with Exfoliating Oatmeal and Spirulina 
Handmade Vegan Soap Weight approx.160g
Perfect for an invigorating wake-up shower, Morning Glory is an infusion of eucalyptus and tea tree essential oils, renowned for their healing qualities. Shea and coconut butter moisturise your skin, combined with oatmeal as a naturally light exfoliator. The addition of a mineral-rich blue-green algae nurtures the skin, and provides a natural green earthy tone to the design of the soap. 
Conceived to help you reduce the use of plastic in your home - ensuring that no soap is unused through a centred cotton rope - Kleensoaps has redefined the classic idea of soap on a rope to give you a long-lasting, waste-free product.
Includes a cotton soap travel bag. All packaging is either recycled or recyclable.
Ingredients:
Coconut Oil (Sodium Cocoate), Olive Oil (Sodium Olivate), Shea Butter (Sodium Shea Butterate), Ricebran Oil (Sodium Ricebranate), Castor Oil (Sodium Castorate), Aqua, Glycerin, Sodium Hydroxide, Vitamin E Oil (Tocopherol), Sodium Lactate, Peppermint Essential Oil (Mentha Arvensis Herb Oil), Tea Tree Essential Oil (Melaleuca Alternifolia Leaf Oil), Eucalyptus Essential Oil (Eucalyptus Globulus Leaf Oil), Spirulina Powder (Spirulina Platensis Powder), Oatmeal (Avena Sativa Kernel Meal), and French Green Clay (Illite).
KLEEN - Morning Glory