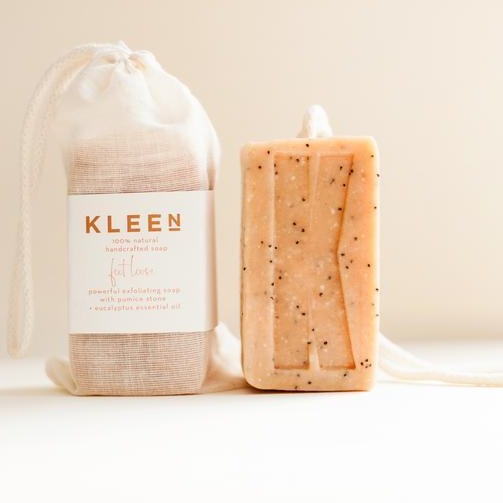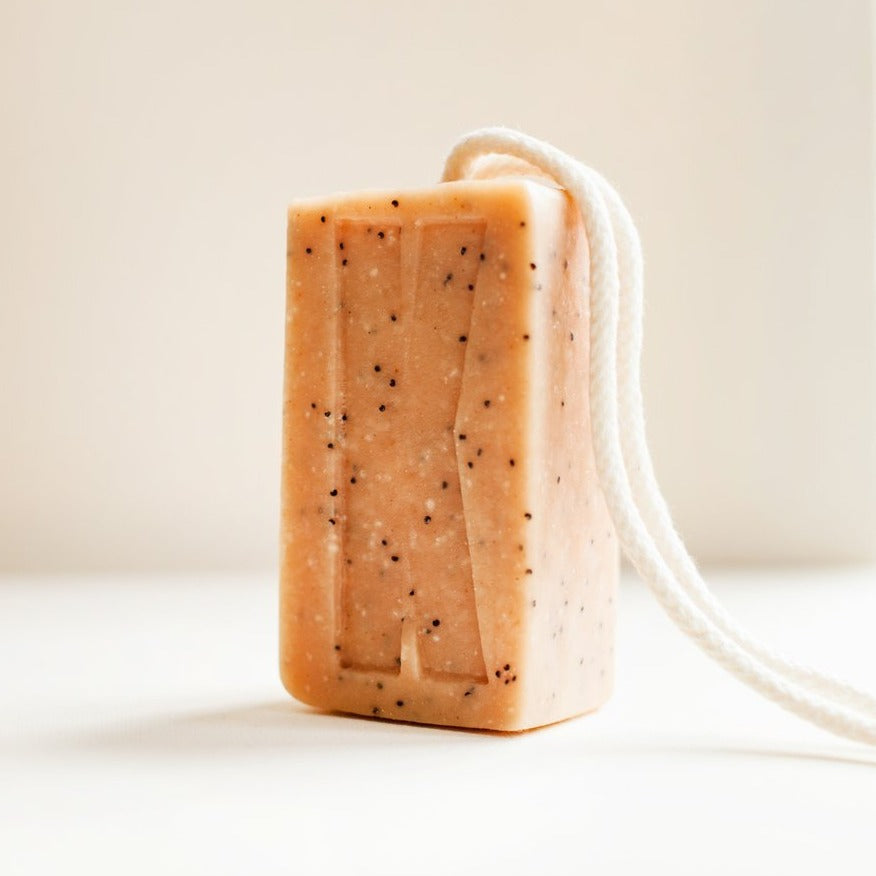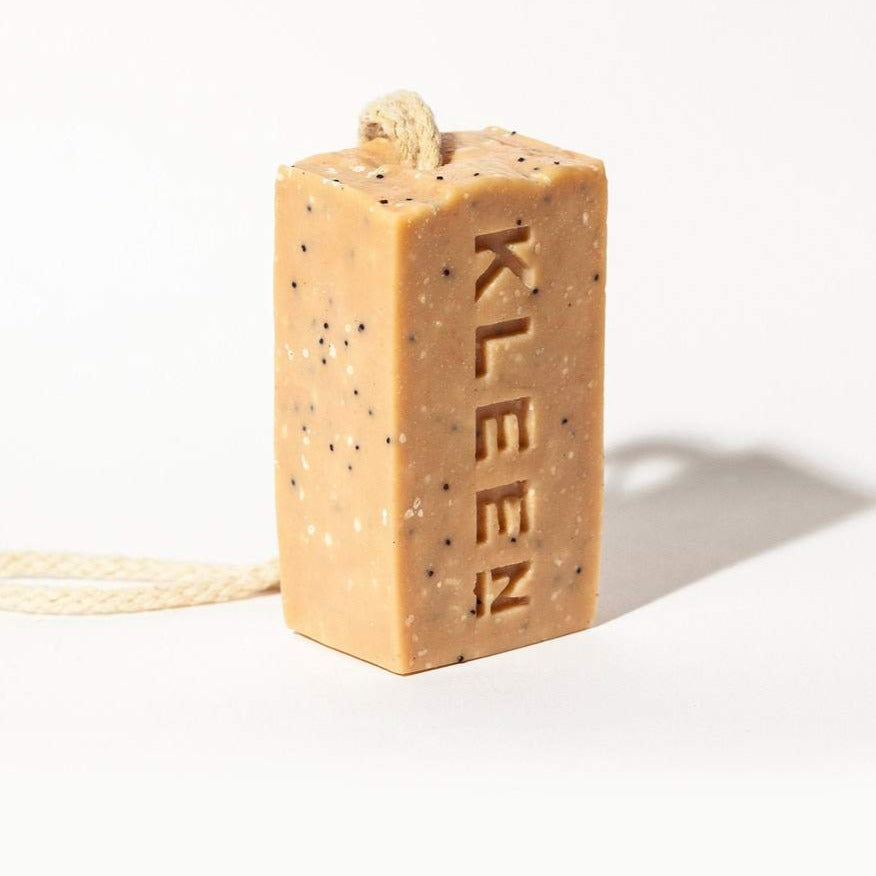 Exfoliating Pumice Soap on a Rope with Eucalyptus and Lemongrass essential Oils Handmade Vegan Soap Weight approx.160g
Made with Himalayan rock salt, Foot Loose exfoliates your feet whilst the coconut and shea butter leave your them feeling rejuvenated and moisturised. Eucalyptus and Lemongrass essential oils provide a refreshing aroma, so there is no need to worry about added artificial colourings, scents or preservatives. 
Conceived to help you reduce the use of plastic in your home - ensuring that no soap is unused through a centred cotton rope - Kleensoaps has redefined the classic idea of soap on a rope to give you a long-lasting, waste-free product.
Includes a cotton soap travel bag. All packaging is either recycled or recyclable.
Ingredients:
Coconut Oil (Sodium Cocoate), Olive Oil (Sodium Olivate), Shea Butter (Sodium Shea Butterate), Ricebran Oil (Sodium Ricebranate), Castor Oil (Sodium Castorate), Aqua, Glycerin, Vitamin E Oil (Tocopherol), Sodium Lactate, Pumice, French Pink Clay (Montmorillonite), Lemongrass Essential Oil (Cymbopogon Flexuosus Oil), Eucalyptus Essential Oil (Eucalyptus Globulus Leaf Oil), Sodium Chloride, and Poppy Seeds (Papaver Somniferum Seed). 
KLEEN- Foot Loose