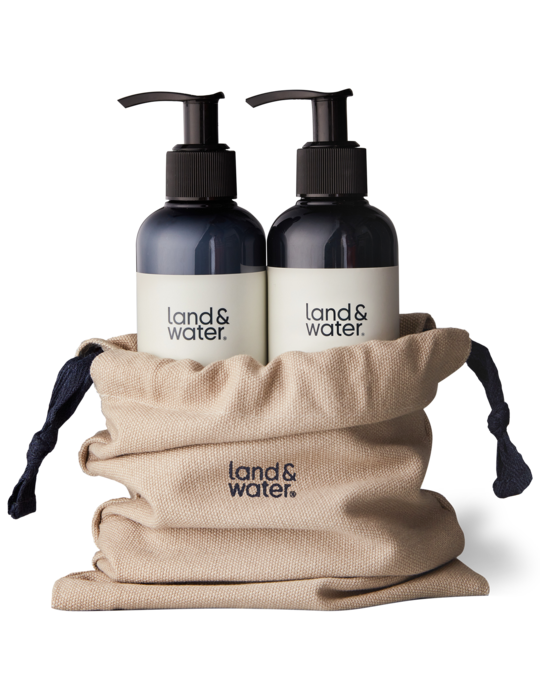 Clean Hand Duo - Grapefruit, Lime & Mint
By Land & Water
skin-reviving hygiene for day-seizing hands with this cleansing duo. Land & Water Hand Wash and Alcohol Hand Gel is blended with uplifting citrus and mint essential oils – hydrates hands, enlivens mood and boosts peace of mind.
A stimulating blend of grapefruit, orange and lime, the Hand Wash also contains anti-inflammatory lavender, antiseptic cedarwood and cooling peppermint essential oils, for fresh-feeling skin. With 62% alcohol and antibacterial lavender, the natural Hand Gel has been developed in line with the World Health Organization's antibacterial guidelines, elevated with a breath of the shoreline. Soothing aloe vera restores skin, while immune-boosting frankincense essential oils enhance natural defences.
Includes Hand Wash 250ml and Alcohol Hand Gel 250ml within a cotton land&water drawstring bag.
Made in the British Isles 
Tested on humans only
Suitable for vegans
Bottles made from 100% recycled plastic 
Clean Hand Duo - Grapefruit, Lime & Mint