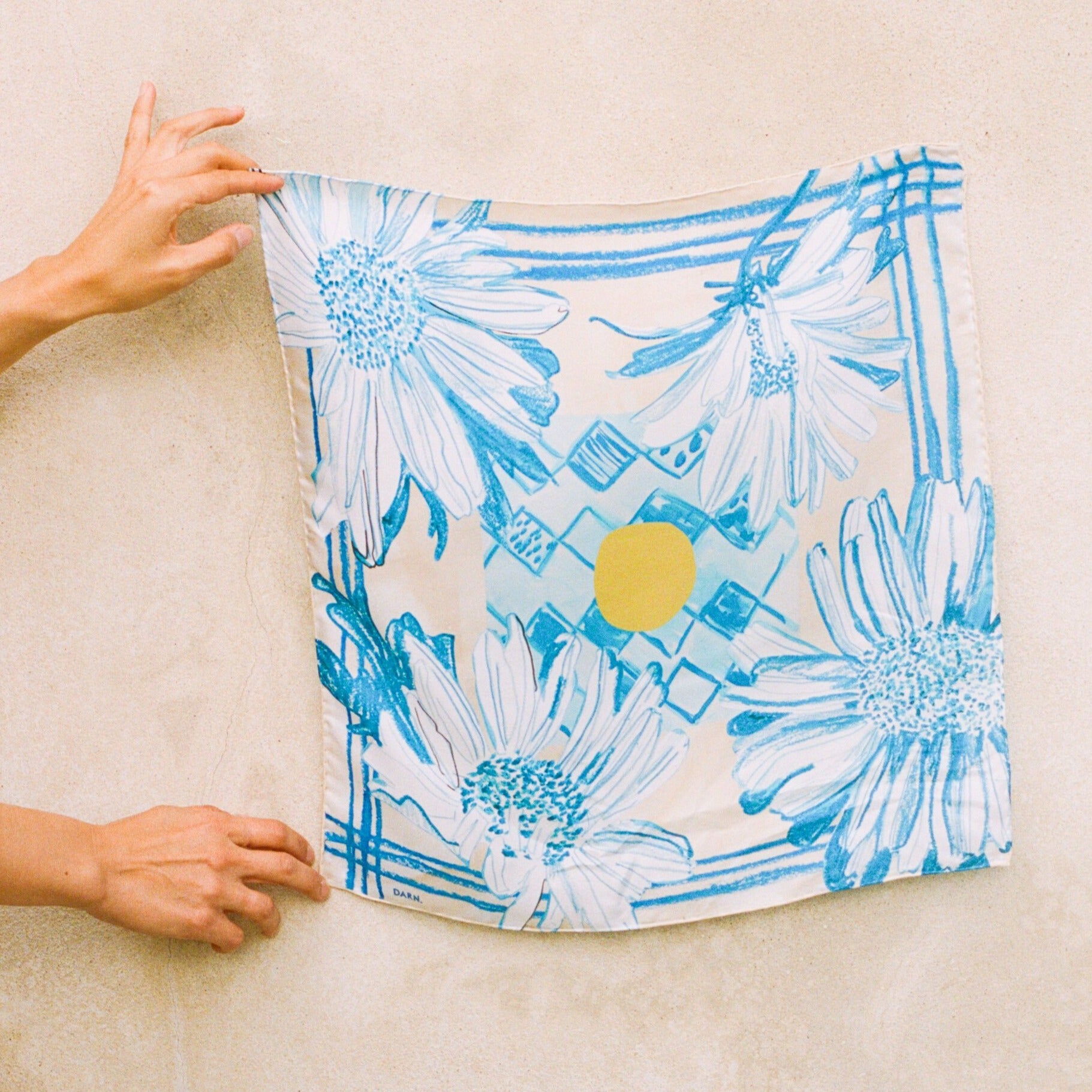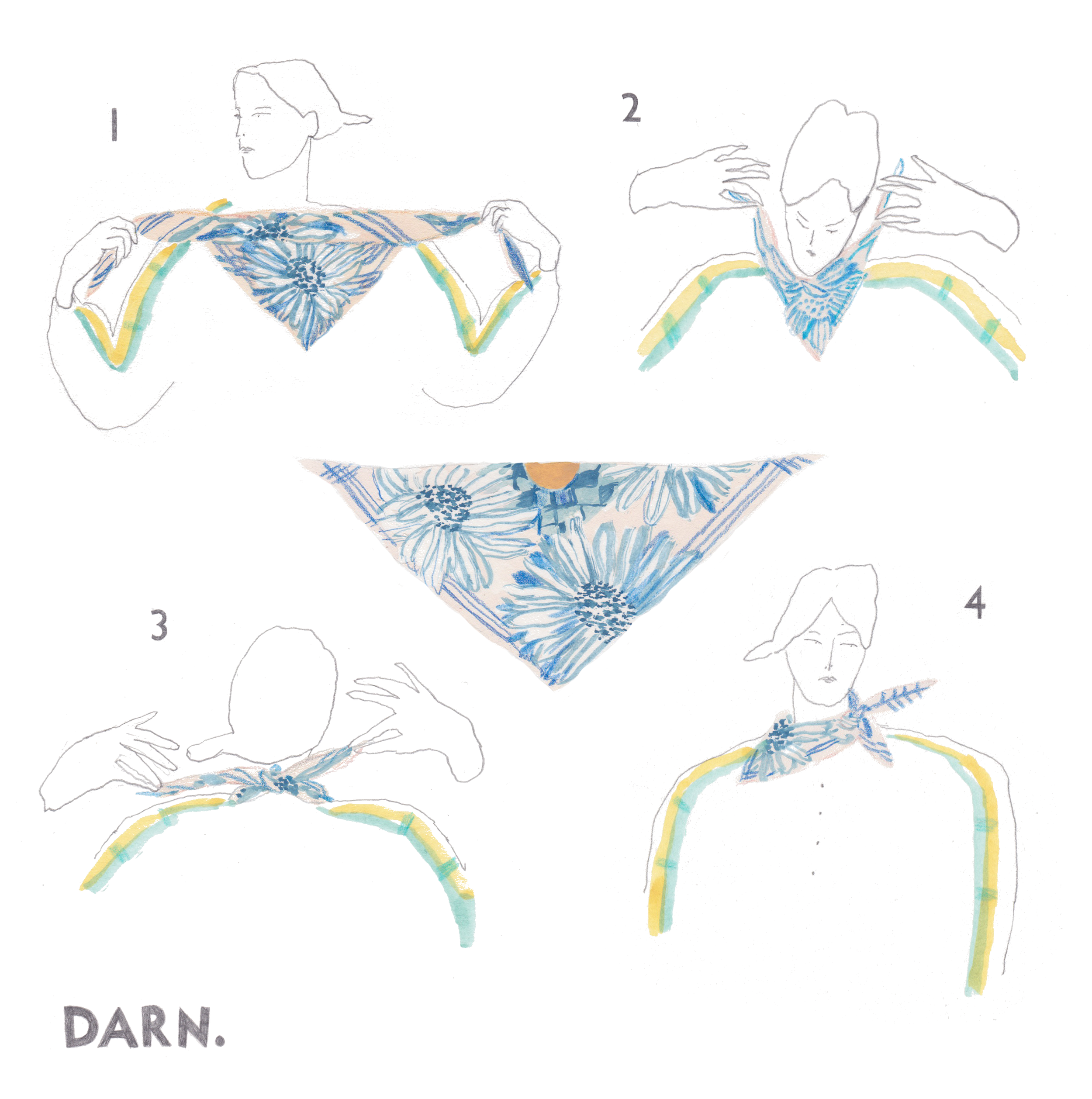 Presenting alternative colour daisy flowers with a centralised yellow circle, which represents the sun, the border is inspired by traditional French mangle cloth.
100% silk. 

47cm x 47cm. 

Hand rolled edges. 

Hand illustrated print created using oil pastels, crayons, colouring pencils, ink and tea bags. 

Daisy inspired print with circular, centralised sun. 

French mangle cloth inspired border. 
Designed in Cornwall, printed in Macclesfield UK, sewn in France.
Darn Scarf -Tor