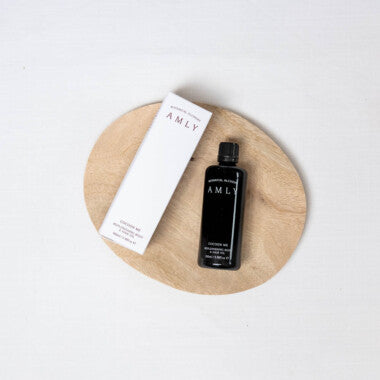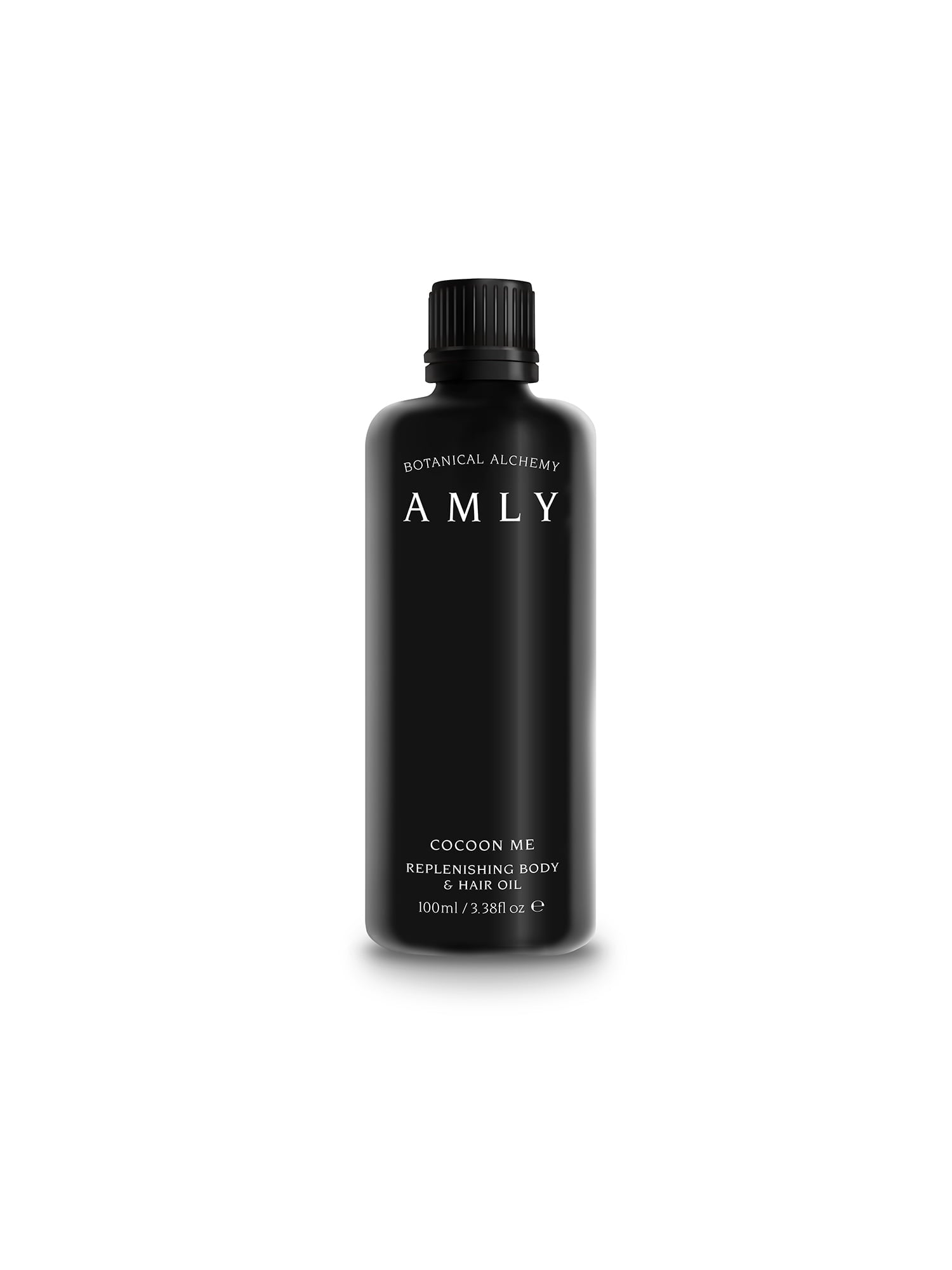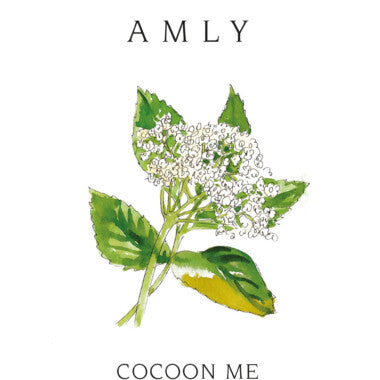 AMLY Cocoon Me Replenishing Body & Hair Oil 100ml
By AMLY 
From the harmonious heart of the AMLY land comes a botanical infusion of replenishing oils and handpicked healing wildflowers to fortify the skin and hair's fabric while imparting the sublime scent of the AMLY meadow.
Collected at their peak, each precious plant generously shares with us the height of its vibrancy and vitality. All are then steeped in a skin-supportive blend of rich reparative plant oils.* The ancient powers of the native British plants infuse the oils to ensure maximum potency, directly delivering in every drop the energetic imprint of the healing botanicals that flourish on our organic land.
Too precious to confine to one area of the body, COCOON ME is an all-over multi-tasker, from the tips of the toes to the ends of the tresses, bestowing intensive hydration and sensuous lustre. Cocooned in the essence of AMLY.
*This is an Essential Oil Free formulation.
AMLY Cocoon Me Replenishing Body & Hair Oil 100ml