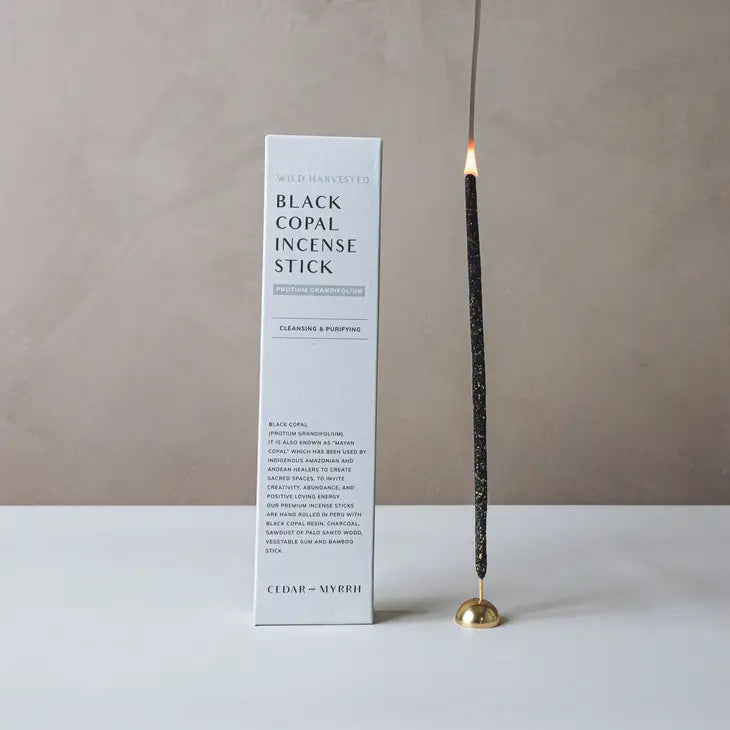 Black Copal Incense Stick
Black Copal (Protium Grandifolium). It is also known as "Mayan Copal"; which has been used by Indigenous Amazonian and Andean healers to create sacred spaces, to invite creativity, abundance, and positive loving energy.
The Incense Sticks are hand rolled in Peru with Black Copal resin, Charcoal, sawdust of Palo Santo wood, vegetable gum and bamboo stick.
Scent: Pine · Citrus · Crisp · Rich 7 Sticks. 45 min. burning time.
Black Copal Incense Stick