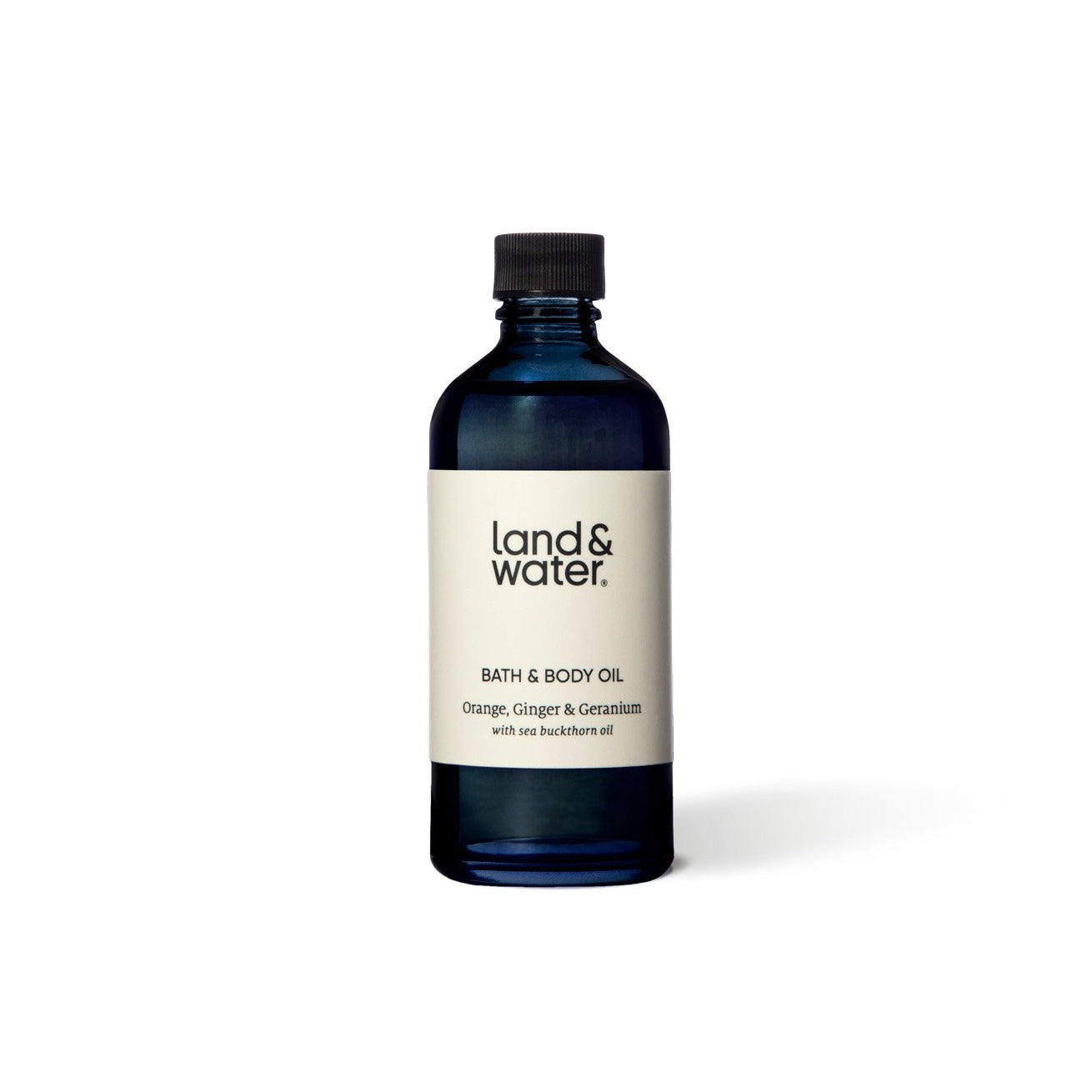 Bath & Body Oil - Orange, Ginger & Geranium 100ml
By Land & Water
Orange and ginger, with mood-boosting black pepper and geranium essential oils, to soothe the aches of days well spent.

A calming blend of skin-treating oils – vitamin E-rich sweet almond oil, high in omega-3 hemp oil, antioxidant-boosting raspberry seed oil and rejuvenating sea buckthorn oil – with a warm orange scent and a hint of comforting lavender, petitgrain and cedarwood.
To use: Add a capful to running bath water or massage into damp skin.
Made in the British Isles
Tested on humans only
Suitable for vegans
Glass bottle
Bath & Body Oil - Orange, Ginger & Geranium 100ml